A Head Start Currumbin rated best childcare centre in Queensland
Have you heard the news?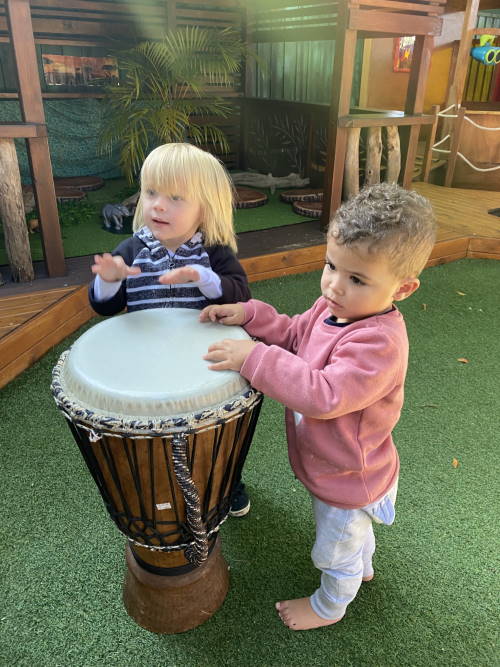 A Head Start Children's Centre in Currumbin Waters, Gold Coast, was last month awarded Queensland's best childcare centre in KindiCare's inaugural Excellence Awards!
KindiCare is a childcare app that compares more than 16,400 centres across Australia, using a unique rating that combines community feedback and government audit performance, to help caregivers make an informed decision about childcare services in their area.
With an incredible rating of 9.84 out of 10, A Head Start Currumbin topped the list of approved childcare centres in Queensland, and ranked third nationally overall.
The award comes just after the Australian Children's Education and Care Quality Authority (ACECQA*) released its Q2 2021 quarterly report, which revealed that thousands of Australian childcare centres are actually failing to meet basic health, safety, and education quality standards.
We are incredibly proud of our team!
What makes us the best childcare centre in Queensland?
Because we hadn't applied for this award, our Centre Co-owner Laurel and Director Renee were stunned to receive the good news. Here's what they had to say when asked why they think A Head Start Children's Centre is so loved by our community.
1. Our team of passionate, long-standing educators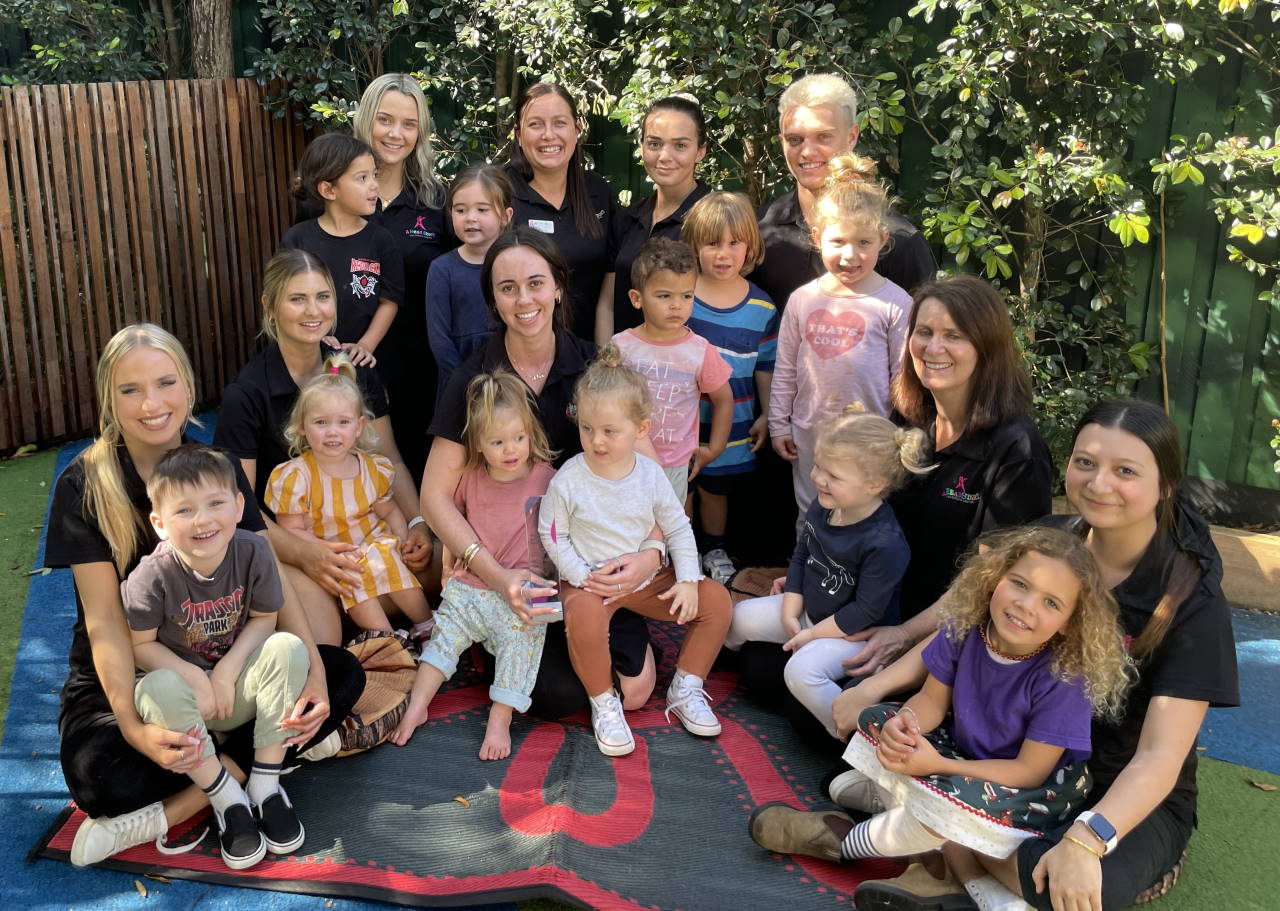 At A Head Start, we strive to develop positive connections with every child, every educator, and every family in our community. This, we believe, is key to promoting the best environments in which to learn and work.
"Many of our team members at A Head Start have been at the centre for more than ten years, which is special, considering that the childcare industry is known for a high staff turnover rate," Laurel said.
"We are like a family; we are really supportive of one another, and everyone goes above and beyond to build great relationships with each other, with the children, and with the families," she said.
A Head Start's Centre Director, Renee, who joined our team 14 years ago, said, "the culture at A Head Start is extremely inclusive. Everybody has a voice, and everyone is supported to grow and succeed. This, and the obvious passion that our owners, Laurel and Joe, have for the industry, are the driving forces behind our fantastic culture.
"We know that having a great team culture is key to retaining staff for the long term, and that long-term team members, with their passion and knowledge, help to nurture the best possible learning environments for children.
"It's a real win-win situation: with a fantastic work culture, we provide a great environment where both the educators and children can thrive," she said.
2. Our homely, natural environment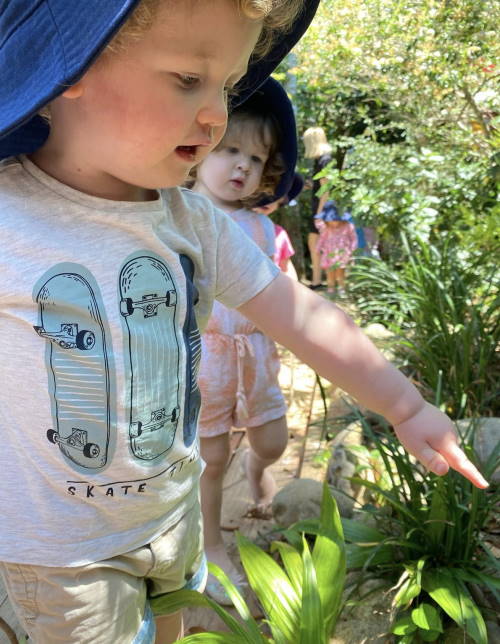 Laurel said that the best childcare centres are nurturing, loving and homely, with a strong focus on play-based learning, natural environments and connecting with the community.
"Incorporating a homely and natural environment into our centre was very important to us. Our outdoor area features plenty of shady areas, a native rainforest, a creek where the children can pump water, swings, a bike track, a covered sandpit with kitchen, and an abundance of natural resources.
"Kids just love being outside, and the way the centre is designed promotes learning opportunities, discovery and decision making both indoors and outdoors. The children become super creative while playing in our natural outdoor learning environment.
"When visiting our centre, families tell us that they can see the educators are truly engaged with the children, our rooms and outdoor areas are beautiful, and the children's projects reflect their creative involvement whether that's artwork on the wall or a structure that the children have made," she said.
"At A Head Start, we are a really tight community. Every educator gets to know every child and family, whether they are actually educating that child or not, because of our environment and our values," Renee added.
3. Our ability to demonstrate tangible improvements in children's learning and development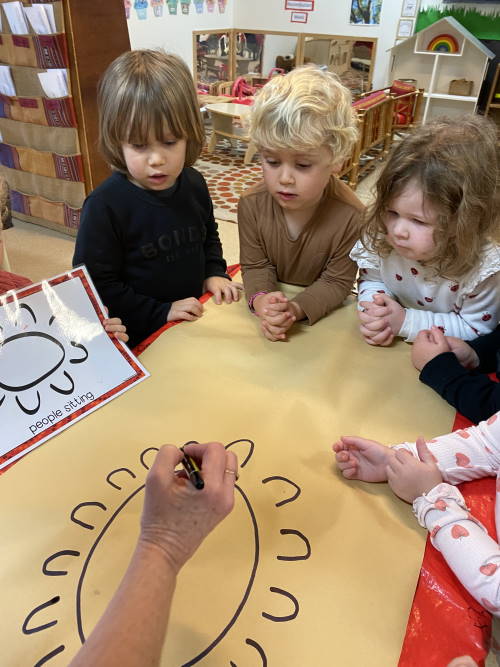 We have developed and used an early learning system called Kindybook since 2007, which helps us to exceed in all seven quality areas of ACECQA's National Quality Standard (NQS).
With Kindybook, our educators keep an in-depth record of every child's developmental progress from their first day and as they transition through the classrooms, ensuring learning is progressive and continuous. Our parents and families love being part of their child's daily experiences and can communicate privately and securely with educators anytime through Kindybook.
"It saves us so much administration time and helps us to keep our main focus on the children and improving our own service," Renee said.
If you are interested in enrolling your child in A Head Start Children's Centre, we would love to welcome you on a tour.
"Families are not placed on the waitlist at A Head Start unless they have been to the centre for a tour," Renee said.
"We get many enquiries by phone and email asking to go on the waitlist, but I explain to families that it is best to have a tour of the centre first so they can get a feel for our environment and meet the educators. Some families are unaware that not all childcare providers offer children the same quality of care and unique learning environment that we do and I like parents to experience this when they visit our centre," she said.
Call us on 07 5534 3355 to organise your visit or reach out on our online enquiry form.
*ACECQA seeks to improve learning and developmental outcomes for children and sets a benchmark against which centres are assessed and rated in 7 quality areas of the NQS, including health and safety, educational programs, relationships, physical environments and regulatory compliance.